Flameproof underground utility vehicles
LS312
Capacity

12,000 kg

Engine

Caterpillar C7.1

Speed (loaded)

25.5 km/h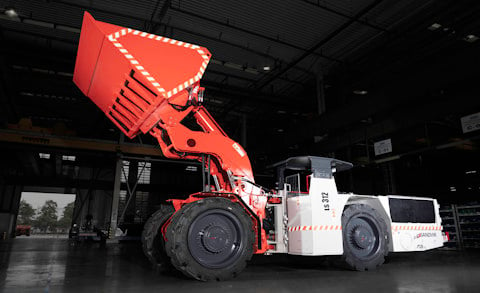 Sandvik LS312 is a 12,0000 kg-capacity, heavy-duty flameproof underground loader. It is powered by a C7.1 mechanical engine with Tier 2 emission standards to minimize diesel exposure. Enhanced cabin ergonomics and visibility prioritize safety and comfort during operation.
Safety compliant

The vehicle meets all major international safety standards, including effective electronic diesel engine shutdown systems. It features canopies for roll-over protection (ROPS) and against falling objects (FOPS) as standard.

Increased engine performance

The C7.1 mechanical engine offers optimal performance with an additional 20% torque and 8% power for increased productivity.

15% reduction in engine service time

Reduced maintenance time leads to maximized machine availability, with an estimated 15% reduction in engine service time. Productivity data collected through digitalization enables optimized machine utilization and operation data analysis for easier maintenance.
Product specifications
Automation
Improve efficiency, profiltability and operator safety
Software systems that help you monitor your machines, giving you a full overview of your fleet and enabling you to control and optimize your operations.