Fluid analysis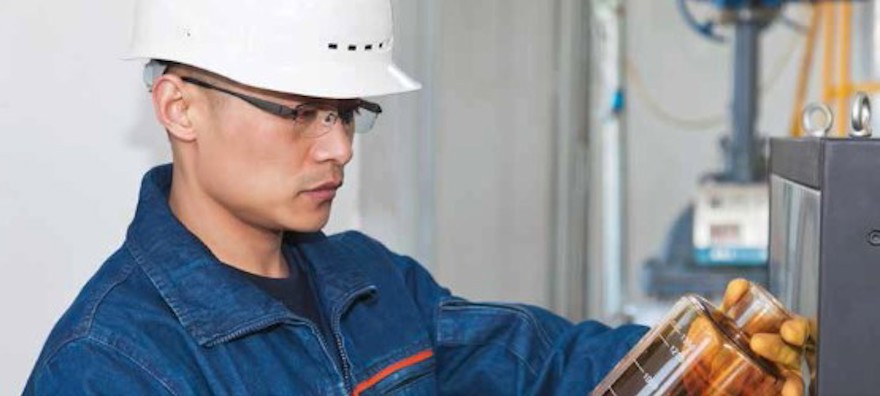 Every piece of Sandvik equipment is engineered for longevity — a life of productive and reliable service. Maintaining peak performance requires a predictive maintenance strategy, and fluid analysis is a crucial condition-monitoring tool to help you avoid contamination that can cause severe system failures and expensive downtime.
Need to know more?
Early discovery is the key to minimizing catastrophic downtime, and maximizing your return on equipment investment. Fluid analysis helps you evaluate the healt of your equipment and identify problems before they escalate to costly repairs.
In-depth knowledge and experience about your Sandvik equipment gives us an intimate understanding of the results and the root cause. Sandvik can offer valuable recommendations based on our in-depth expertise, as well as corrective actions that help you maximize the value of your capital investment.
Why fluid analysis?
Contaminants like dirt, sand, water and metallic particles can cause premature component wear and component failures — even in microscopic quantities. All too often, the results are unscheduled downtime and lost production.
Monitoring the condition of your fluids helps you understand the health of your components and enables you to make informed maintenance decisions to extend the life of your equipment and reduce total lifecycle cost. Then the analysis results can provide early warning of emerging issues and enable you to take corrective action.
Big benefits
When you combine Sandvik oils with Sandvik fluid analysis, the benefits abound:
Oil change intervals can be doubled (for some oils even tripled) without risking performance or durability
Increased revenue through longer equipment life
Up to 30 percent in maintenance cost savings
Lower risk of unexpected failures and catastrophic downtime
Reduced environmental impact