Down-the-hole drilling tools
Down-the-hole (DTH) drilling tools enhance productivity and sustainability while lowering operation costs and emissions. Sandvik's collaborative approach with customers helps us maximize drilling outcomes and elevate the drilling experience.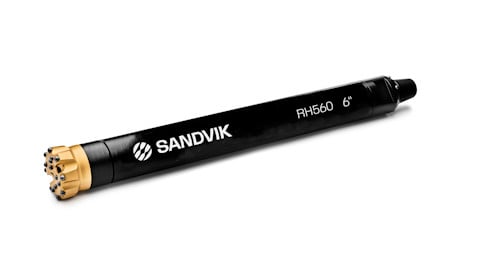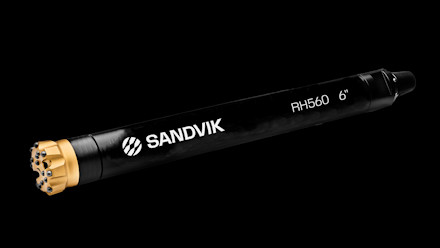 DTH hammers combine intensive impact power with low energy loss and reduced fuel consumption. They offer good rock breakage, high penetration rates, long service life and optimized productivity.
Down-the-hole hammers
DTH Drill Bits are designed to make operations easier by drilling further, whatever the conditions. They have optimized head length with maximized steel support for the cemented carbide buttons, deep face grooves for excellent flushing and an aggressive cutting structure.
Down-the-hole bits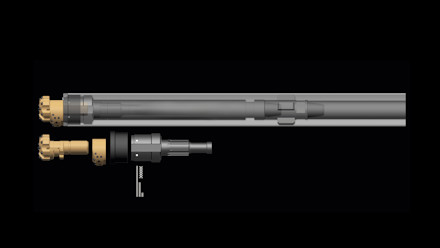 Tubex Overburden System simultaneously drills and cases through loose overburden materials. It is a cost-efficient system that leaves less material behind in the hole.
Tubex overburden system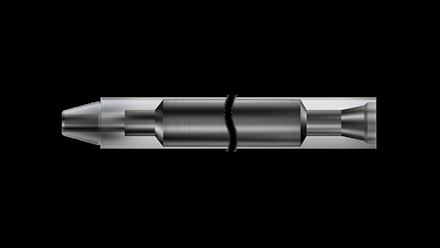 Down-the-hole drilling pipes
Down-the-hole drilling pipes are engineered with cold-drawn seamless tubing material N80 to ensure straightness, thickness and high strength for a smoother drilling process and longer service life. This line of drill pipes provides increased compatibility between rigs and tools.
Down-the-hole drilling pipes
High productivity

DTH hammers blend high power and speed with minimal fuel consumption, while DTH bits combine strength, hardness and resilience to handle challenging drilling applications.

PowerCarbide®

DTH bits feature inserts made from cemented carbide for increased strength, hardness, toughness and wear resistance. PowerCarbide® helps extend drill bit life, leading to fewer bit changes and increased productivity.

Lighter carbon footprint

Sandvik DTH tools reduce energy consumption and improve air efficiency due to their reliability and strength. The Tundo™ RH650 hammer can save up to 3.3 million liters of fuel every year, equating to 9000 tons of CO2 reduced from the atmosphere.
Learn more about Down-the-Hole Drilling Tools features

Cost-efficient casing

Tubex is a cost-efficient DTH casing advancement system that leaves less loose material behind in the hole. It's useful when you're simultaneously drilling and casing through loose overburden materials.
Need some help?
Talk to our experts about how we can help you today