Parts and components
Turrets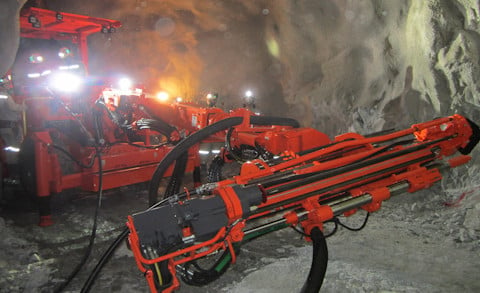 With our turrets new for old solution, we offer a fast, convenient and cost-effective way for the most critical part of your bolter
Greater reliability than refurbished non OEM turrets

Longer lifetime than refurbished non OEM turrets

Updated technology and safety features where applicable
Learn more about turrets
Worn-out or damaged turrets can put your drill bolters out of service for a sustained period. However with our Turrets New for Old solution, we offer a fast, convenient and cost-effective way to deal with worn-out turrets. Sandvik will buy back your used turret, and replace it with a new one. This means you can avoid the potential unreliable and risky non OEM repairs and get a dependable, long-lasting genuine Sandvik solution.
Components
Installation & Commissioning
We can also provide installation & commissioning to ensure it meets all the necessary specifications - just contact your local Sandvik workshop
Need some help?
Talk to our experts about how we can help you today