Fire suppression
Eclipse™ fire suppression is a crucial component to ensure safe and cost-efficient operations in modern mining and heavy industry equipment.
Our liquid agent system has been designed and tested to meet the most stringent requirements of fire protection for mobile and transportable equipment, regardless of industry, brand or application
Due to its modular design it can be used in various environments, such as surface and underground mining and construction. But also in forestry, waste management, materials handling and locomotives.
Eclipse™ fire suppression seals inflammable vapours and cools superheated surfaces to prevent re-ignition.

Extremely effective due to the comprehensive attack on all three elements of the fire triangle.

Designed to continue foam discharge for a minimum of 50 seconds. This effectively cools SUPERHEATED surfaces to prevent re-ignition.

All Eclipse™ fire suppression systems feature fully automated activation and engine shutdown as standard features.

Fail-safe loss of pressure design: Once the stored pressure is released from the activation circuit, the system discharges through the patented control valve and takes control of the fire.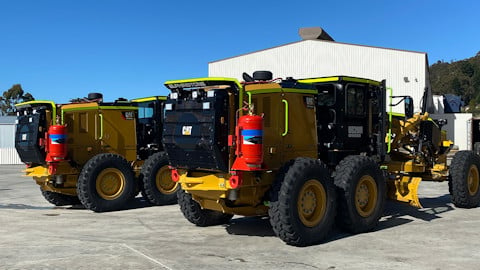 Service
Installation, commissioning and servicing Eclipse™ fire suppression
You need to deliver at all times – and we are ready to back you up. Like any equipment, service and maintenance are an integral part of a reliable fire suppression system. Depend on our team to always keep your equipment and operations running. -Sandvik dedicated technicians are qualified to design, install, commission, and service fire suppression systems on a range of equipment at virtually any site.
Need some help?
Talk to our experts about how we can help you today