The new TUNDO™ DTH hammer is designed to be more productive and fuel-efficient than any other DTH hammer on the market. So efficient that it pays for itself in no time - and reduces your carbon footprint meanwhile. Go down to explore what you can achieve – simply by changing the hammer!
---
---
SAVING 3.3 MILLION LITERS OF DIESEL ANNUALLY
The potential savings grow with the size of the drill rig fleet. An average-size mine operated by 15 Sandvik DI650 or equivalent, each running 5,500 hours per year, could reduce their diesel consumption by 3.3 million liters. Thereby also reducing their carbon footprint by 8,580 tons every year – just by changing the hammer.
---
MAKE YOUR 5" RIGS DO 6" JOBS
The 6" version of TUNDO™ DTH hammer consumes less than 20 m3 per minute at 24 bar operating pressure. This means that you can use it with a smaller, 5" DTH rig and still maintain the same production rate as you would get with a 6" rig and a standard 6" hammer.
---
INNOVATIVE AIR CYCLE DESIGN
The consumption of compressed air - and thereby fuel - is reduced by up to 20% thanks to the extremely efficient air cycle. All air passes outside the inner cylinder, no air passes through the piston.
---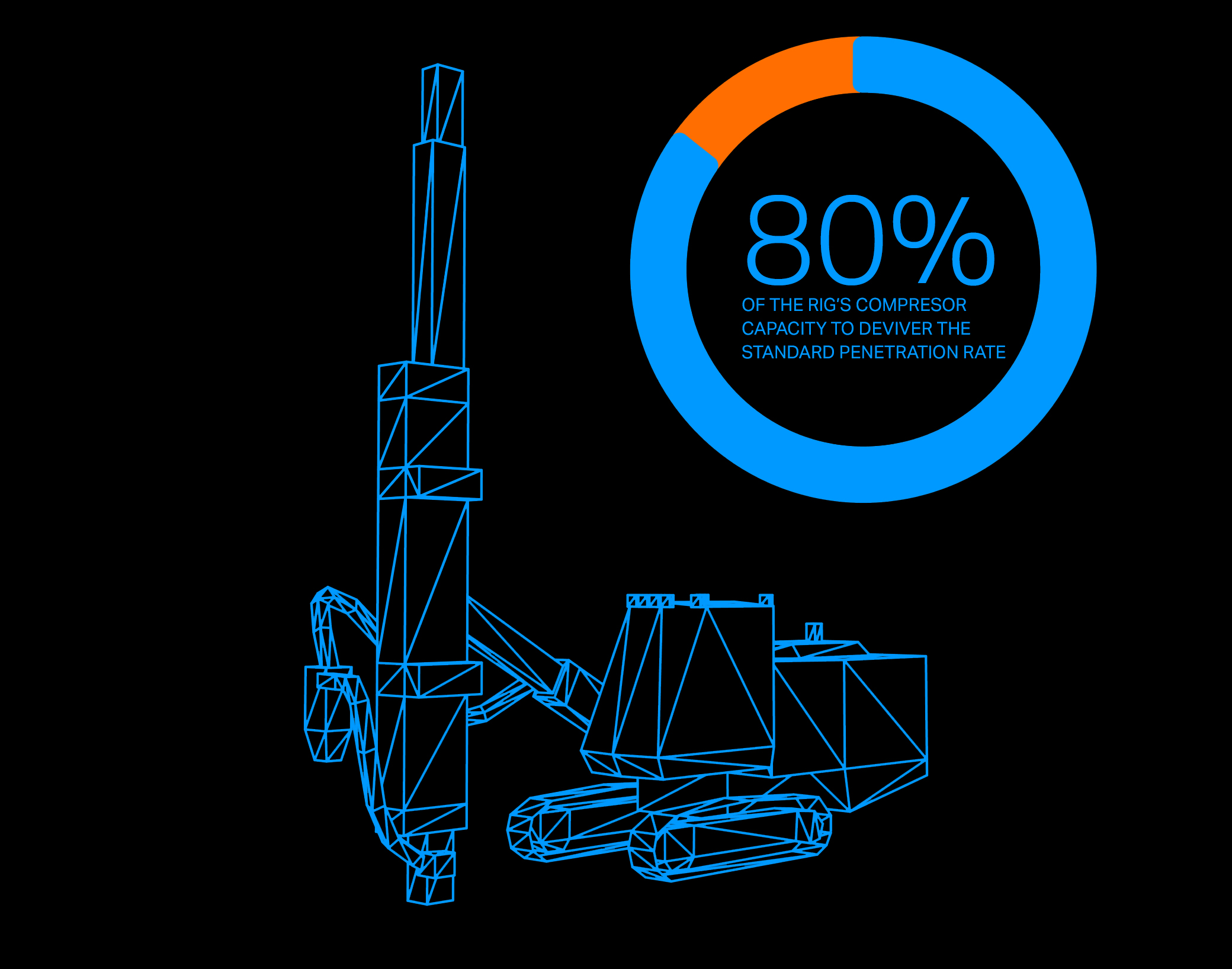 MAINTAIN YOUR R.O.P AT LOWER RPM
You can run your compressor with 15% lower RPM and still run TUNDO™ DTH hammer at full operating pressure. This means less engine load, less heat, and less wear.
---
EFFICIENT COOLING AND LUBRICATION OF BIT SHANK
All flushing air passes through the splines. The efficient cooling and lubrication of the bit shank reduces the risk for shanking, meaning more time spent on drilling and less time on troubleshooting.
---