Parts and components
Rock drill replacements and upgrades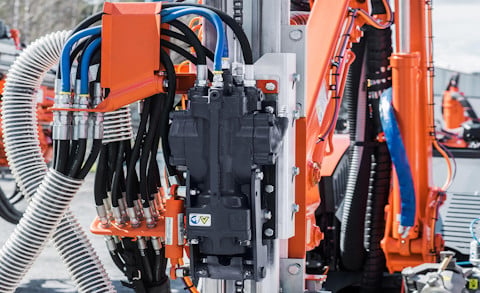 Our aim is to develop products that allow you to complete the work safer and as fast and efficiently as possible. Optimize your operation by upgrading your existing units to new-generation Sandvik RD-series rock drills.
Our rock drill upgrade kits enable seamless progression to the latest Sandvik technology.

Each kit consists of a new rock drill and the parts to convert your existing equipment to the most technically advanced drilling technology available.

Our kits can be fitted directly to your drill rig — they include everything needed to elevate your rock drilling performance.

The replacement is quick and easy with our replacement kits. Our trained service technicians will install the cost-effective performance upgrades which are covered by our Sandvik warranty.
Need some help?
Talk to our experts about how we can help you today