Search
Refine your search
Product group
Section
41 hits
41 hits on "all pages" in Underground loaders and trucks
The Toro™ TH 663i truck is designed specifically for underground conditions and combines intelligence, high-productivity and sustainability in one powerful dump truck .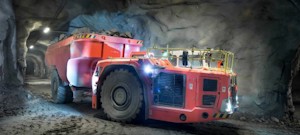 Toro™ LH202 is a new compact and lightweight 3-metric-ton-capacity Load Haul Dump (LHD) for narrow vein mining. Best payload to own weight ratio in its class. It offers both reduced dilution, better flexibility and operator safety when working in narrow vein operations.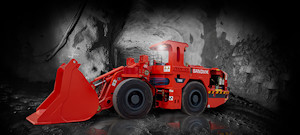 Sandvik's underground flameproof coal scoops, tracked mining loaders, coal haulers, shield haulers and face-transfer auxiliaries are engineered to increase flexibility, raise productivity and reduce costs in coal loading and hauling applications. ​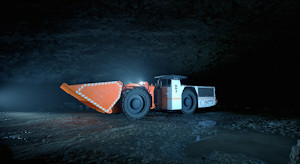 When your mine layout or mining method calls for the flexibility and versatility of rubber-tired vehicles, Sandvik flameproof underground LHD utility vehicles are your low-profile, high-capacity solution. These utility vehicles and Sandvik QDS attachments provide an efficient and safe solution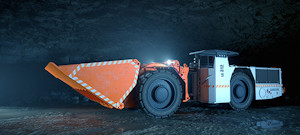 Toro™ LH203 is a compact and lightweight narrow-vein loader designed for underground mining. It features a tramming capacity of 3.5 metric tons and a best-in-class payload-to-own-weight ratio.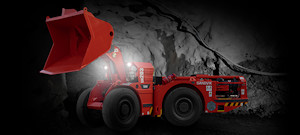 Toro™ LH307 Underground loader features the best-in-class performance, thanks to advanced powertrain technology, smart boom geometry for fast bucket filling and a payload capacity of seven tonnes.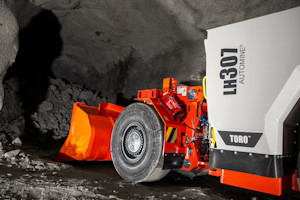 Sandvik low profile products are uniquely designed for underground mining operations with limited heights, such as low-profile room and pillar mining.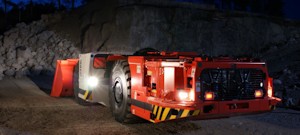 Toro™ LH208L Underground loader offers a high payload capacity while operating efficiently in extremely limited height mines. This workhorse loader offers high productivity in hard rock conditions thanks to a variety of digital options and proven engine technology.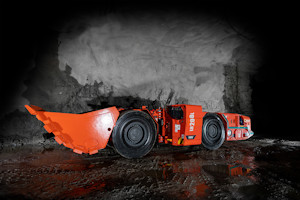 Toro™ LH209L loader by Sandvik is a strong and reliable low-profile loader with the largest payload capacity in its size class of 9,600 kg. It is designed to perform in underground mining operations with limited heights.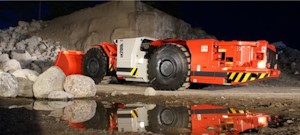 Sandvik LH514E is an electrically-driven loader for underground loading and hauling, with a tramming capacity of 14 metric tons and a payload-to-own-weight ratio that's best in class. This durable, high capacity electric loader is proof that you can create a cleaner, quieter, safer