Search
Refine your search
Product group
Section
61 hits
61 hits on "all pages" in Rock tools
Our range of rotary drill bits includes various designs and advanced materials technology – making it easy to find the right bit for your need. Innovative bearing technology and improved geometry, materials, and machining methods also provide longer bit life and reduced costs.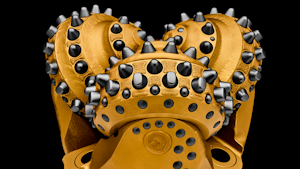 We have a wide range of Rotary drilling tools - suitable for your entire drilling process and ready to meet your specific demands. We also offer complete rotary drill string kits for all applications.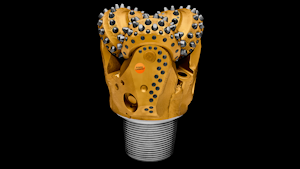 While every component in a drill string is crucial, the shank adapter must be engineered to withstand extreme stress, as it sits between the rod and the drill bit. With endurance and dependability, it transmits extensive impact power from the rock-drill piston, as well as rotation torque, into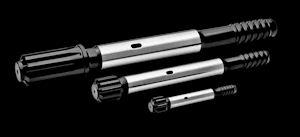 Our Top Hammer drill rods are manufactured from alloy, high-strength, and 100% recycled steel, and you find them in hexagonal and round configurations. Developed and designed to give you straighter holes with less deviation and longer service life, we focus on increasing your overall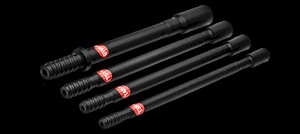 Our Top Hammer drill bits are truly versatile and designed to meet your high demands. We have added features that empower automation, provide higher penetration rates and straighter holes. Many of the bits are also equipped with our most advanced materials technology: the PowerCarbide ®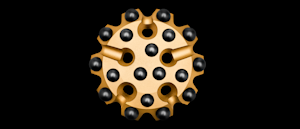 Our Top Hammer drilling tools are designed to transmit intensive impact power, with the least possible loss of energy. The result is good rock breakage, high penetration rates, enhanced productivity, and lower costs - important features in all your top hammer operations.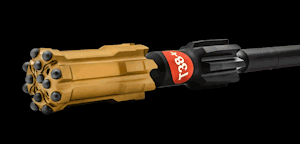 Our DTH drill bits are designed to make your operations easier - whatever ground conditions. They are also equipped with our PowerCarbide TM inserts, which provide superior life and enhanced drilling productivity.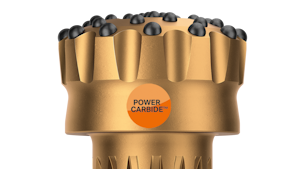 When simultaneously drilling and casing through loose overburden materials, our Tubex system gives you great results. Tubex is a cost-efficient system that leaves less material behind in the hole.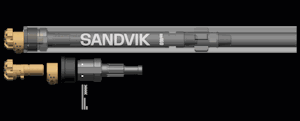 Our ​​​​​​​​​​​​range of DTH hammers transmit intensive impact power, with low energy loss and reduced fuel consumption. Truly important features in sustainable operations. If you are looking for good rock breakage, high penetration rates, long service life and optimized productivity, we have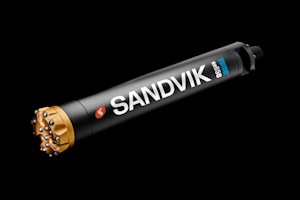 Sandvik offers a complete range of rock tools for bench drilling, raise boring, coal and mineral cutting, tunneling, trenching, road grading and cold planing.