PERFORMANCE FLUIDS - BETTER RELIABILITY, FEWER BREAKDOWNS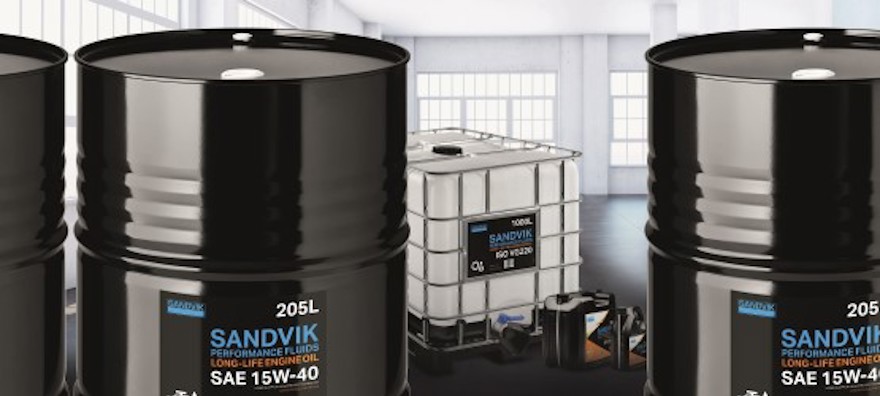 Sandvik equipment is a vital part of your operation - safe, productive and reliable workhorses in your toughest applications. In order to preserve peak performance and ensure smooth operations throughout equipment lifetime, use of high-quality consumables, including Sandvik oils and filters, is crucial.
Need to know more?
These types of consumables play a big role in the safety, reliability and durability of your equipment. Low-quality fluids and non-genuine parts can reduce the working life of your equipment and negatively affect production.
Using our complete package of oils, filters and fluid analysis will have a significant impact on your operations. It extends service intervals, helps you avoid expensive repairs and can reduce your total cost of ownership (TCO).
As the original equipment manufacturer, we have an intimate understanding of your equipment. Every Sandvik oil, filter and kit has been designed for ideal fit with your equipment to eliminate leakage, minimize the possibility of equipment failure and enable you to reach expected efficiency. Our offering is engineered to improve your productivity and, in turn, your profitability.
This is supported by a worldwide service network offering on-site service, training and round-the-clock support. We have technical service specialists strategically located around the world to provide help quickly, whenever you need it.