Search
13 hits
13 hits on "all pages" in Page and About us
At Sandvik Mining and Rock Solutions, we believe that sustainable business practices not only help foster a better future; they also translate to better productivity and efficiency.
General indirect purchasing terms shall apply to procurement of all indirect products and services, unless otherwise agreed in the agreement between the Buyer and the Supplier. These invoicing instructions are only for non PO number orders
Procurement function has an important role in ensuring the efficiency and profitability of Sandvik. The key element of sourcing functions is to maintain a supplier base that is capable of serve Sandvik businesses material and service needs taking into account sustainability, innovations, cost,
Procurement practices are key elements in achieving this ambition, and therefore Sandvik is committed to integrate the supplier network whenever purchasing goods or services
Sandvik expect their suppliers to prepack and label the parts delivered to Sandvik's warehouses around the globe.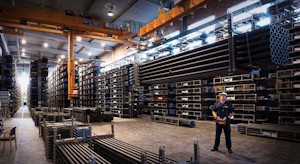 ​We aspire to be the solution partner of choice in our customers' efforts to constantly improve and exceed productivity and performance targets.
Sandvik Mining and Rock Solutions Terms and Conditions:
As a part of Sandvik's commitment to the highest standards in quality, environment, health and safety, we are certified in accordance with ISO 9001, ISO 14001 and OHSAS 18001*. *Transition to ISO 45001 is ongoing
As a global, high-technology engineering company that continuously grows, Sandvik provides challenging career opportunities in a variety of areas worldwide.
Sandvik is a global, high-tech engineering group with approximately 44,000 employees and sales in about 150 countries.