Search
Refine your search
Product group
Section
38 hits
38 hits on "all pages" in Underground loaders and trucks
Digital Trainer – TH is a training simulator for Toro™ trucks, TH551i and TH663i. It is tailored to help avoid equipment damage and reduce maintenance costs.
TH665B battery electric truck from Sandvik is the largest battery powered dump truck made for underground mining conditions. It utilizes the cutting edge Lithium-Iron Phosphate (LiFePO4 or LFP) battery chemistry. The fully battery powered truck produces no underground exhaust emissions and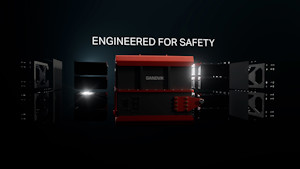 Battery as a Service by Sandvik is the first of its kind to offer a partner-driven solution to make the transition to battery power.
The future of underground mining is electric and Sandvik has the battery power. Mobile Charging Stations for Battery Electric Vehicles by Sandvik offer the fastest pit stop on the market. With AutoSwap and AutoConnect, it takes about three minutes. The charging and its cooling units are the
Sandvik Battery Electric Loaders and Trucks allows you to realize the environmental and economic benefits of electric equipment without sacrificing productivity. Create a cleaner, safer and quieter environment in your mine. Make the shift with Sandvik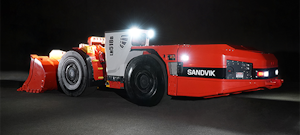 Toro™ LH514BE is the next level of electric loaders: a battery-assisted electric loader. While maintaining the best in class payload to weight ratio, the 14 tonne loader also can easily disconnect from the power grid and drive to its new location. Toro™ LH514BE is your next step to harness the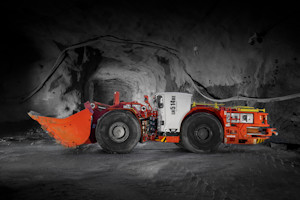 TH550B by Sandvik is a fully battery powered truck and the only battery powered truck for underground mining with a 50 tonne capacity. The truck combines Sandvik's 50 years of experience in developing loaders and trucks with Artisan's innovative electric drivelines and battery packs.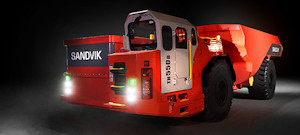 Toro™ LH515i is a new and compact intelligent 15 tonne loader designed to maximize productivity.
The Digital Trainer – LH is a training simulator for Toro™ family large loaders LH517i and LH621i.
Sandvik LH518B is the most compact 18 tonne loader on the market, and its driven with battery electric power. Its dimensions are equal to the 14 metric tonne size class, allowing it to fit in a 4,5 m x 4,5 m tunnel. The powerful electric motors, innovative electric driveline and the smaller