Search
Refine your search
Product group
Section
61 hits
61 hits on "all pages" in Rock tools
Sandvik Alpha™ 360 is the latest development based on our unique and best-selling Sandvik Alpha™ system. With a strong and robust design, it can last twice as long as an industry standard solution - in a wide range of drilling conditions.

The shock absorber is an important tool in any drilling operation. By greatly reducing shock and vibration, the shock absorber saves the drill rigs rotary head, enhances performance and provides a much smoother drilling operation.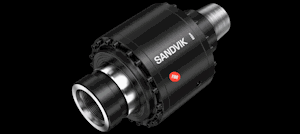 Sandvik offers a full range of rotary subs and adapters for any drilling needs.

Introducing the next generation in rotary drilling: The Charger™ RR450 rotary drill bit with PowerCarbide™ SH75. Designed to maximize your uptime and put all other bits on the market to the test.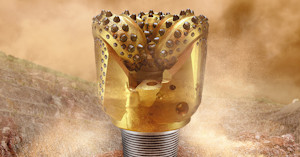 Sandvik supplies a range of highly energy-efficient and productive Point-attack rock cutting tools, suitable for civil and mining applications.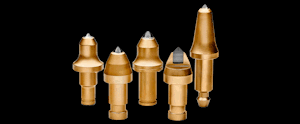 Heavyduty 3D animation Heavy Duty Bits are our newest collection of top hammer drill bits for the production drilling and quarrying markets. It increases productivity and improves sustainability through longer grinding intervals and extended service life.
Autobit 3D animation The Top Hammer Autobit is designed to enhance your automated operations in longhole/production drilling. With its long first grinding interval – more than twice that of standard bits – it will last through your entire shift change.
The new Tundo™ RH650 DTH hammer pays off quickly, thanks to its highly efficient use of the drill rig's compressed air.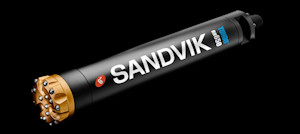 The new X-Plate from Sandvik is specifically developed to offer cutting-edge ground support in seismic ground conditions, and to complement the MDX bolts.

We took the best parts of our three air bearing bits, added new layers of improvements and optimized the designs. This upgraded version includes all the features you need and want from an air bearing drill bit. Taking you to the next level.