DD411 Development drill rig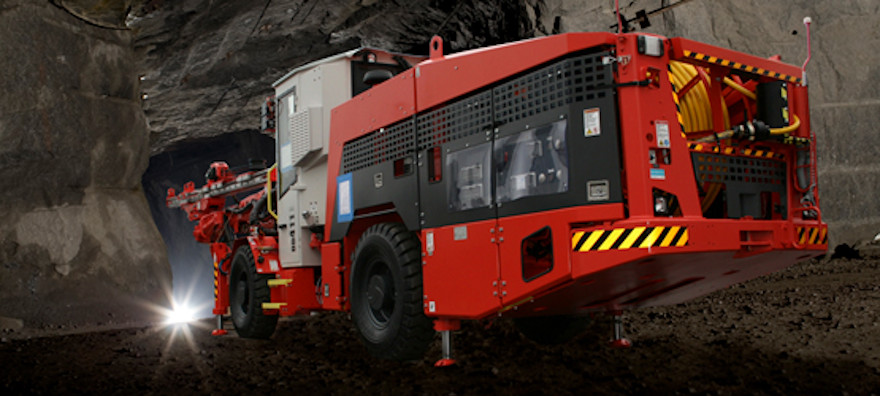 Sandvik DD411 is a single-boom electro-hydraulic jumbo for fast and accurate drilling in drifting and tunneling of up to 90 m² (with SB90) cross sections.
The hydraulic controlled drilling system with added automatic functions and different optional instrumentation levels enable productive and high quality excavation.
Need to know more?
The powerful four-wheel-drive center articulated carrier ensures rapid and safe tramming in tight turning radius and environment.
Sandvik SB booms series has a large optimum shaped coverage and full automatic parallelism. The boom can also be used for cross-cutting and bolt hole drilling.
Built-in diagnostics help to minimize maintenance time.
RD520 rock drill delivers superior performance with high consumable life.