DU431 Articulated in-the-hole production drill rig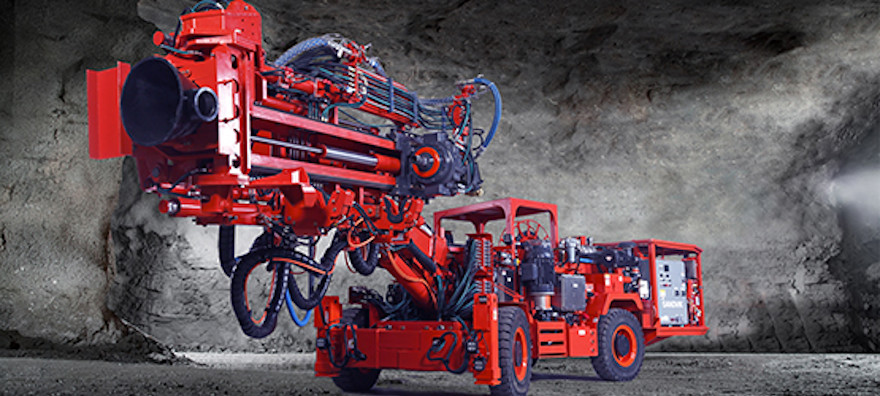 Sandvik DU431 is a fully mechanized and compact in-the-hole (ITH) longhole drill fitted with an onboard booster and designed for underground mining in 3.2 x 3.2 m or larger production drifts.
Need to know more?
This rig is capable of drilling vertical and inclined fans and single or parallel Ø89–254 mm (3½"–10") longholes up to 100 m (330') in depth, using 3" to 8" in-the-hole hammers and Ø76–127 mm (3"–5") drill pipes.
Advantages
Compact size and heavy-duty articulated carrier for good mobility and stability
On-board reciprocating air booster improves unit mobility and increases productivity
Highly versatile boom with wide swing and tilt angles, and the 210° feed pivot swing
Field proven CANbus control system for improved performance, hole accuracy and tool life
Available in configuration for reverse circulation
Wide range of feed and pipe arm configurations
The rear carrier layout allows safe and fast access to service points from ground level