Tapered Bits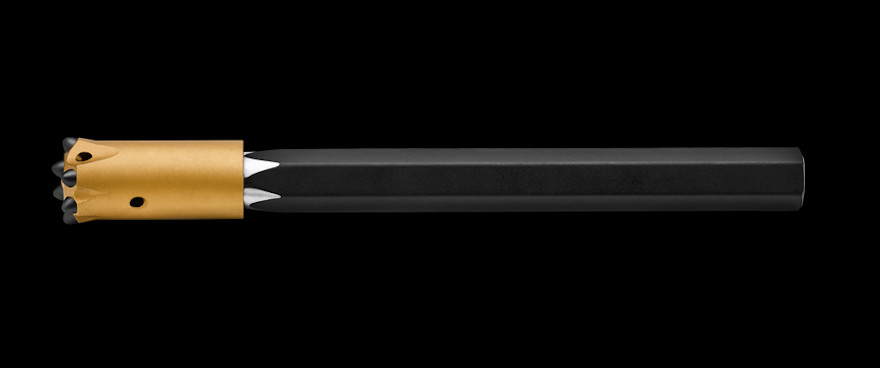 The upgraded Top Hammer Tapered Bits comes with dual value as we are adding our tough and resilient PowerCarbide® grades, and at the same time using at least 60% recycled carbide. They also feature an improved steel grade and perfect bit-rod connection. A great choice for sustainable operations, without having to lower your expectations on high quality and performance.
Need to know more?
The new, optimized design of the 12°, 33 mm tapered bit works perfectly for both mining and construction customers around the globe. With the flexibility of choosing different flushing capabilities and carbide grades, you are also set for most ground conditions.
POWERCARBIDE®
PowerCarbide® is the gathering of our most powerful carbide grades, representing the very best materials technology we have to offer. The innovative PowerCarbide® grades enable the buttons to retain their shape as long as possible. This ensures longer grinding intervals, fewer bit changes and improved safety.
XT49 GRADE
Our XT49 grade - where XT stands for extra tough - feature high wear resistance and optimized toughness. In testing, they have proven to be 1,5 times more effective than other products on the market. The manufacturing process enables the reduction of early button failures - leading to a grade much more resilient to breakage, while enabling more protrusion and a sharper geometry.
SH70 GRADE
Our SH70 grade - where SH stands for self hardening - feature homogeneous properties throughout the material. It has the ability to become both more wear resistant and tougher as drilling progresses. The hardness of the insert surface continuously increases during drilling, which means that the hard top never wears off. The self-hardening effect is greatest in hard and competent ground.
Read more about PowerCarbide® and how it helps to improve your operations.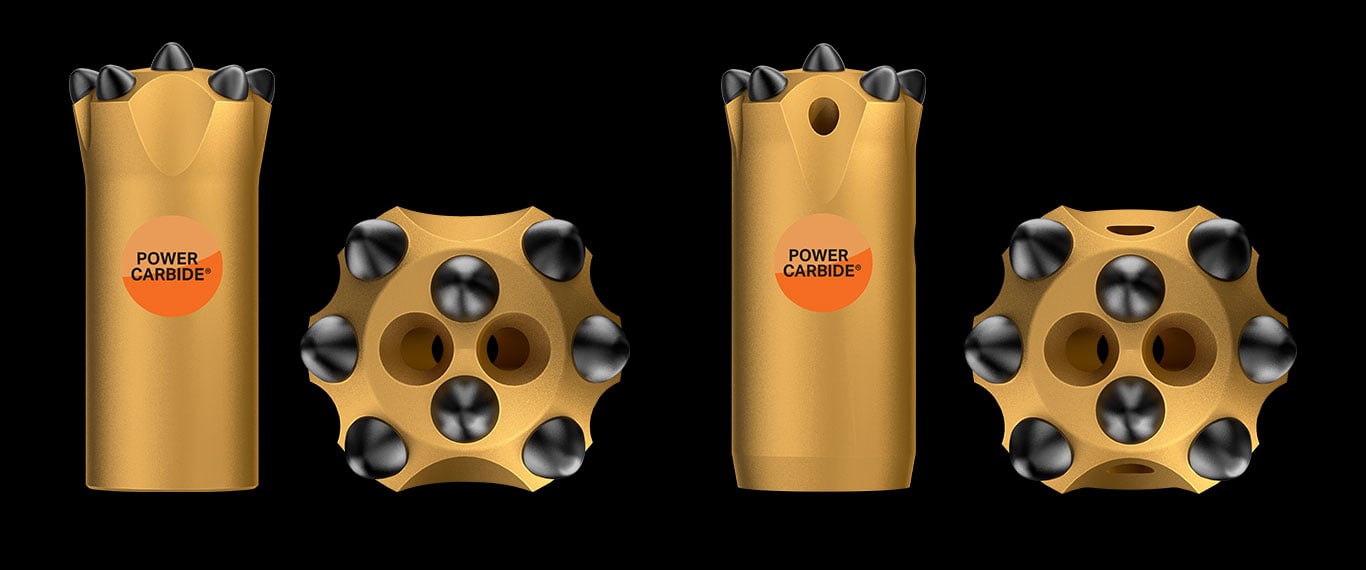 RECYCLED CARBIDE
Our Rock Tools Recycling Program, and the use of recycled carbide, is one important action of making sure that raw materials are used in an efficient and sustainable way, and that our products are recycled when they reach end-of-life.
The upgraded Top Hammer Tapered Bits include at least 60% recycled carbide. The recycled material has the same strong and resilient properties as virgin, while requiring 70% less energy in production and emitting 64% less CO2.
PRODUCT VALUES
Increased service life 20-50% vs competitors
Increased safety by doing less bit changes
Less interruptions in production
Lower cost per meter

Reduced risk of early button breakage

Optimized flushing