Grinding equipment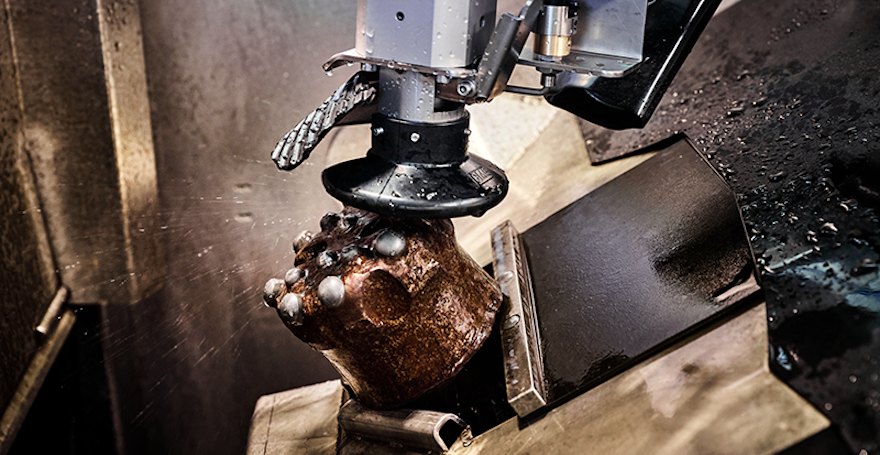 Sandvik has years of experience of grinding and combined with our deep knowlegde of various drill bits and rock conditions, we transfer these insigths into real business advantages. With Sandvik as your partner in grinding, we make sure that you boost your drill bit service life, reduce your maintenance downtime and lower your overall drilling costs. With access to and understanding of valuable grinding data, we offer our full support in your resharpening operations.
Need to know more?
Careful maintenance of the cemented carbide inserts in drilling tools improves almost all rock drilling parameters. And by regrinding your drill bits regularly, you can increase the length of their service life by up to 10 times. A valuable productivity enhancer that allows your drilling operations to work as efficiently as possible.
Our full range of grinding products are suitable for all situations - from grinding directly at the drill rigs, to grinding in workshops with high levels of production. They all work perfectly with top hammer, down-the-hole, integral steels and cross and X-bits. You can choose from small manual pneumatic grinders to stationary semi-automatic ones for the economical grinding of large volumes of drill bits. We also offer spare parts and consumables well fitted for your specific grinding needs.
The latest addition to our grinding offering is the Sandvik RG600 Pro Grinding Machine - a stationary and semi-automatic resharpening grinder that meets tough productivity demands. It maximizes the lifespan of your drill bits, supports safer and more sustainable grinding operations, and enhances your overall drilling economy. RG600 Pro Grinding Machine is available as a service contract through your local sales area. Please contact us if you are interested in learning more.
Together, we enhance your drilling operations!