Drill Bits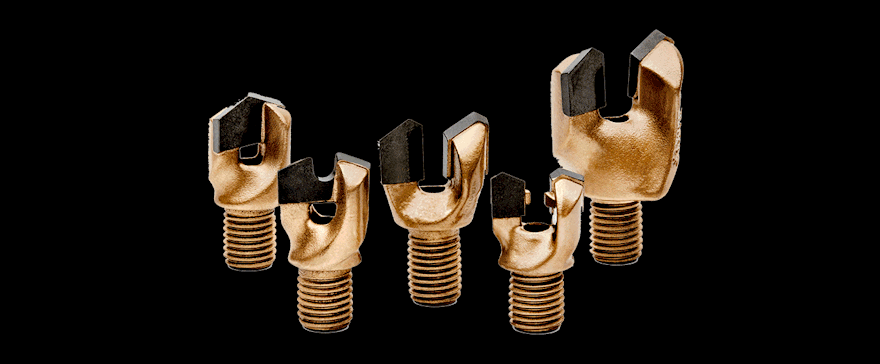 Sandvik drill bits for underground coal mining use unique carbide grades developed through years of experience and testing.
Need to know more?
Drill bit bodies make use of precision hardened Nickel Molybdenum steel and compound curve body designs to maximize cutting efficiency and cuttings removal.
A combination of concentric and eccentric geometries along with positive and negative rake angles, provide differing cutting capabilities for any application. Wet or dry designs with internal or external drives now can be designed for all drilling conditions.