HL1060T Rock drill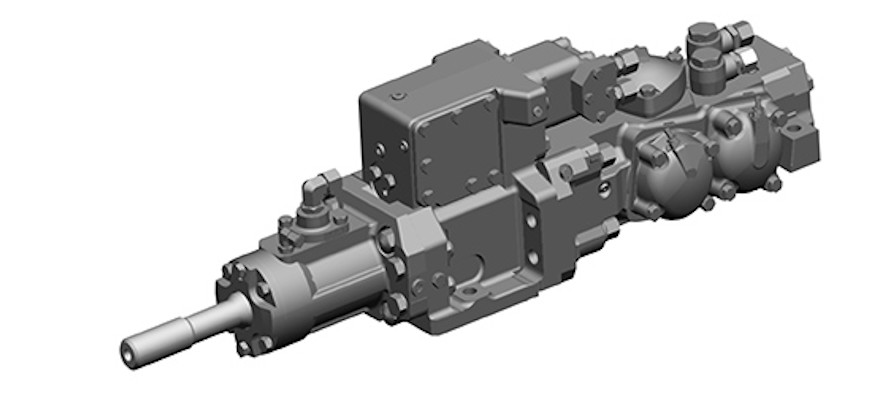 Sandvik HL1060T hydraulic rock drill is designed for Surface drills and Underground longhole drills for 89 - 152 mm diameter holes.
Need to know more?
Sandvik HL1060T is a standard rock drill for example in Pantera and DP1100i surface drill rigs. With a heavy hydraulic percussive rock drill with independent rotation and separate flushing which ensures high reliability, Sandvik HL1060T is equipped with hydraulic actuator (stabilizer) to control contact between drill bit and rock. This ensures optimal drilling performance with high drill steel lifetime.
Different rock drill versions are realized through various optional modules: flushing device for tubes, T51 rods, 60 mm rods and power extractor for tubes and rods plus alternative rotation motor displacements and the design is covered by several patents.
Technical data
Hole diameter
89 - 127 mm (with rods)
89 - 152 mm (with tube rods)
Power class
25 kW
Percussion rate
33 - 38 Hz
Operating pressure
Percussion
Rotation (max.)

90 - 160 bar
160 bar
Rotation motor type
OMT 400, OMT 500
Drill steels
T51, ST58, GT60, ST68
Shanks
65 mm rods
80 mm rods
80 mm rods
80 mm rods

T51 / ST58 / GT60 - 760
GT60 - 760
ST68 - 630
ST58 / ST68 - 635
Weight
470 kg