HF820T Rock drill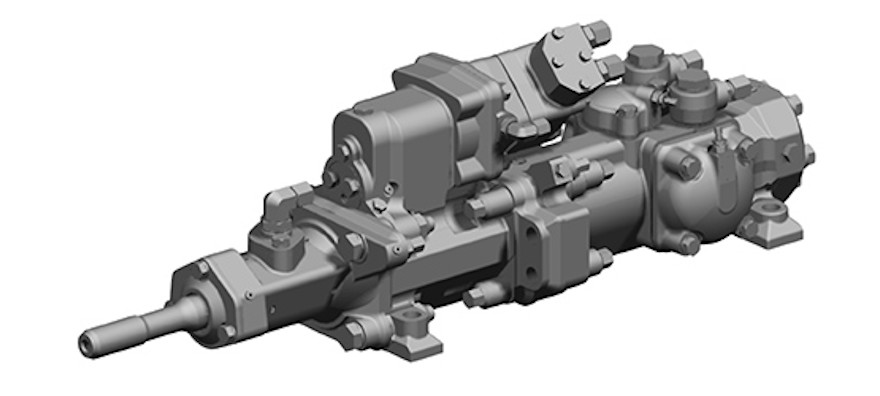 Sandvik HL820T hydraulic rock drill is designed for drilling 64 - 127 mm diameter holes in Sandvik Surface drills and Underground long hole drill rigs.
Need to know more?
Sandvik HL820T is a heavy hydraulic percussive rock drill with independent rotation and separate flushing. High drilling capacity and reliability are enabled by functional modules. Sandvik HL820T is equipped with a hydraulic stabilizer to control contact between drill bit and rock which ensures optimal drilling performance with high drill steel lifetime. Three rotation motor options are available for torque/speed adjustment.
An optional power extractor provides trouble-free drilling in extreme conditions and the design is covered by several patents.
Technical data
Hole diameter
64 - 127 mm
Power class
21 kW
Percussion rate
53 Hz
Operating pressure
Percussion
Rotation (max.)

80 - 200 bar
200 bar
Rotation motor type
OMT 200, OMT 250, OMT 315
Drill steels
38 mm / 45 mm / 51 mm
Shanks
38 mm rods (Not optimal)
45 mm rods
51 mm rods (Optimal)
Male type, side flushing
T38 / 600
T45 / 600
T51 / 600