Roadheaders for mining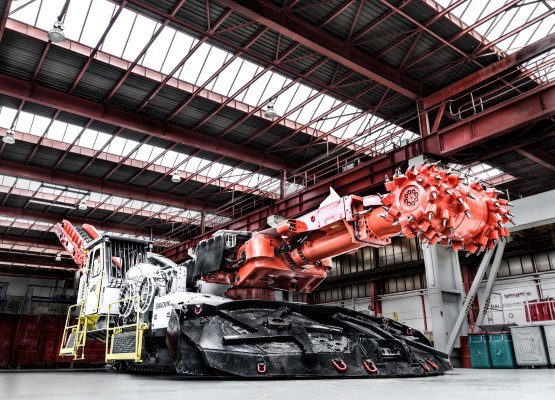 Sandvik roadheaders are equipped with powerful, geometrically optimized cutter heads, which are designed to continuously excavate roadways, tunnels and other underground caverns without using explosives. These electro-hydraulic machines cause no harmful vibrations and are ideal for mining coal and other soft rock minerals as well as for developing tunnels in ore mines.
Need to know more?
A major strength of Sandvik roadheaders for mining is the fact that Sandvik also supplies productive and durable cutting tools for the machines. Better tools and less frequent tool changes translates to direct improvements in productivity, cost-per-tonne efficiency, maintenance costs and energy efficiency. The weights and power ratings of the product range extend from 60 tons and 412 kilowatts to 120 tons and 504 kilowatts.