Load and Haul Learning Solutions
LH515i - Cabin
Main display size

1 x 12 in. full HD display

Display languages

Control system available in 17 different languages

Simulation computer

Windows 10 PC with powerful 3D graphic board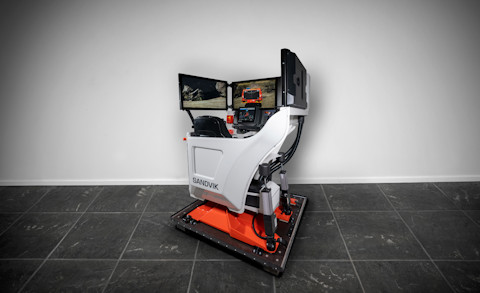 Digital Trainer LH515i Cabin is a training simulator for the Toro™ family loader LH515i. Individually tailored training sessions benefit operators, help to avoid unnecessary equipment damage and teach how to utilize the equipment efficiently and optimally. 
Efficient and flexible

Individually tailored training sessions help avoid unnecessary equipment damage. The loader simulator is a flexible tool to teach operators how to utilize the equipment safely and efficiently.

Develop operator skills and confidence

Simulator training means operators can practice before equipment arrives on site. Practicing timely, correct responses to faults or alarms help operators take the correct action in real-life situations.

Increased productivity

The simulator increases actual equipment utilization and availability for productive operation.
Product specifications
Learn more about LH515i features
Ergonomics and comfort
The trainer features the same elements and controls as the loader. The operator compartment is mounted on a motion base platform to give it a realistic feel.
Can't find the answer to your questions?
Are you looking for a spare part or component?
Looking for technical specifications?