REMOTE MONITORING SERVICE - DIGITAL EXPERTISE AND APPLIED OEM KNOWLEDGE
Remote Monitoring Service is an assisted service in which we monitor and analyze telemetry data acquired from the mine vehicle fleet and identify root causes for abnormalities in order to develop predictive solutions to increase equipment uptime and utilization.
Sandvik's digital expertise, along with access to our comprehensive global pool of reference data and combined with our in-depth analytic skills – make this service truly unique and reliable.
From a sustainability point of view, Remote Monitoring Service can help you to achieve larger tonnage output with less emissions while increasing the life of the equipment and its components.
Need to know more?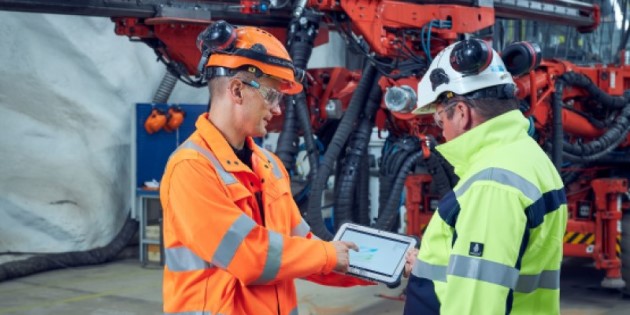 IMPROVE YOUR EQUIPMENT UPTIME WITH SANDVIK'S DATA EXPERTISE
FAST RAMP UP, NO MAJOR IT INVESTMENTS REQUIRED
Remote Monitoring Service is fully mature advanced analytics service without heavy investments from the customer to IT-infra or associated services.
INCREASED VISIBILITY , SAFETY & PERFORMANCE
We translate the huge amount of monitoring and status data acquired from underground mining vehicles into actionable recommendations for the continuous improvement of your mining operation.
MINIMIZE UNPLANNED MAINTENANCE THROUGH A DATA DRIVEN DISCIPLINE
Benefit from our complex knowledge and experience only available from the Original Equipment Manufacturer (OEM). We knows our machines and features thoroughly and can turn this knowledge into tangible actions to identify failures before they occur.