Sandvik launches AutoMine® Mapping Solution, next generation automation solution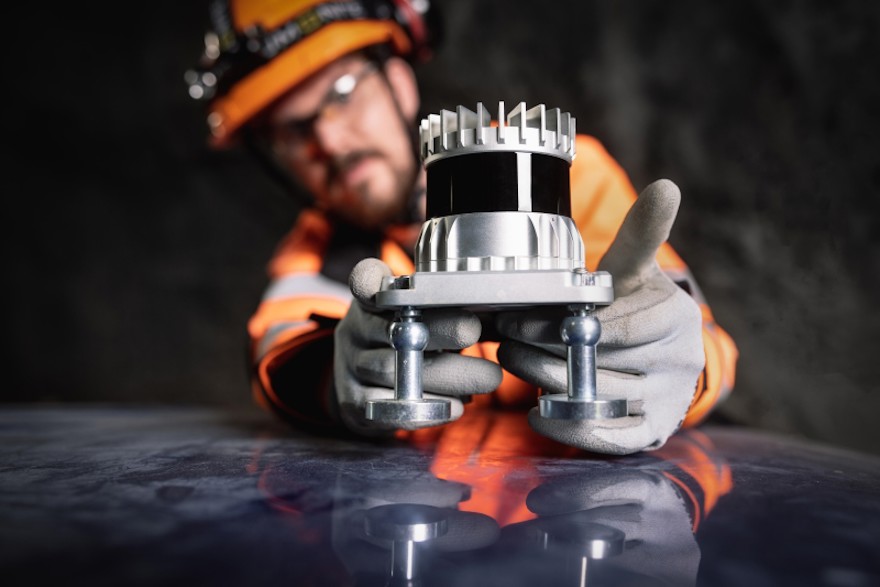 AutoMine® Mapping Solution
Sandvik Mining and Rock Solutions has introduced AutoMine® Mapping Solution, an innovative new product designed to maximize productivity and improve safety of autonomous vehicle navigation in underground mining operations by utilizing mapped data.
AutoMine® Mapping Solution is Sandvik's next generation product that enables a vehicle to safely record an underground 3D environment and convert 3D maps to 2D. Faster configuration, and the possibility to continue to operate other equipment within the area while it is being mapped, increases productivity and efficiency.
AutoMine® Mapping Solution's innovative technology reduces the time and cost involved in manual mapping and enables a safer, more efficient autonomous underground operating environment. It can be used on all types of underground equipment (loaders, trucks and drills), eliminating the need for dedicated equipment and resource to map the area.
"With AutoMine® Mapping Solution, we are progressing to the next generation of innovative automation solutions, bringing new technologies to the underground mining industry which are designed to maximize our customers' productivity and safety," said Ty Osborne, Product Line Manager Underground Automation Sales at Sandvik Mining and Rock Solutions.
"AutoMine® Mapping Solution is easy to use and turns real-time data from the mine into 3D models, providing a clear customer advantage in the planning and prioritizing of their automated operations and increasing production control." says Osborne.
AutoMine® Mapping Solution will be available to order later in 2022.
Tampere, Finland, August 9, 2022
For more information, please contact:
Ty Osborne
Product Line Manager, Underground Automation
Sandvik Mining and Rock Solutions
tel: +358 50 428 8320
email: ty.osborne@sandvik.com
---------------------------------------------------------------------------
Sandvik Group
Sandvik is a high-tech and global engineering group offering products and services that enhance customer productivity, profitability and safety. We hold world-leading positions in selected areas – tools and tooling systems for metal cutting; equipment and tools, service and technical solutions for the mining industry and rock excavation within the construction industry; products in advanced stainless steels and special alloys as well as products for industrial heating. In 2021, the Group had approximately 44,000 employees and revenues of about 99 billion SEK in about 150 countries.
Sandvik Mining and Rock Solutions
Sandvik Mining and Rock Solutions is a business area within the Sandvik Group and a global leading supplier of equipment and tools, parts, service, digital solutions and sustainability-driving technologies for the mining and construction industries. Application areas include rock drilling, rock cutting, loading and hauling, tunneling and quarrying. In 2021, sales were approximately 41.4 billion SEK with about 15,500 employees.