Not all heroes
wear capes
Meet the new Sandvik CS550 super producer.
Sandvik CS550 is the latest, smartest high-capacity cone crusher that delivers the best operational and cost performance. This intelligent, high-precision super producer is more than just the next generation of crushers. It is a tough, uncompromising machine with a large intake and new chamber design that´s built to produce more. ​​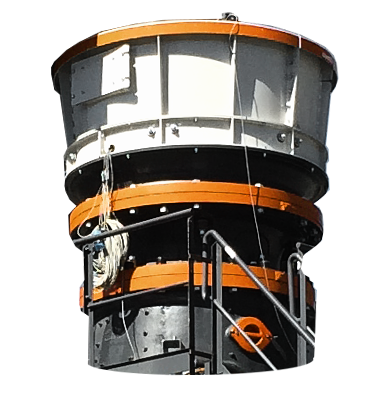 Up to 50% increase capacity*
Up to 25% increased reduction ratio
Sandvik CS550 is a high capacity cone crusher filled with innovations to help you drive up production and profit. With up to 50% increased capacity, considerably wider CSS range, larger intake, 25% increased reduction ratio, and an automation system that checks the crusher thousands of times a second, Sandvik CS550 is a real super producer.
With Sandvik CS550, you get more reduction, higher capacity, greater flexibility, smarter automation, and safer operation.
The process
CS550 faster, more efficient, more economic, CSS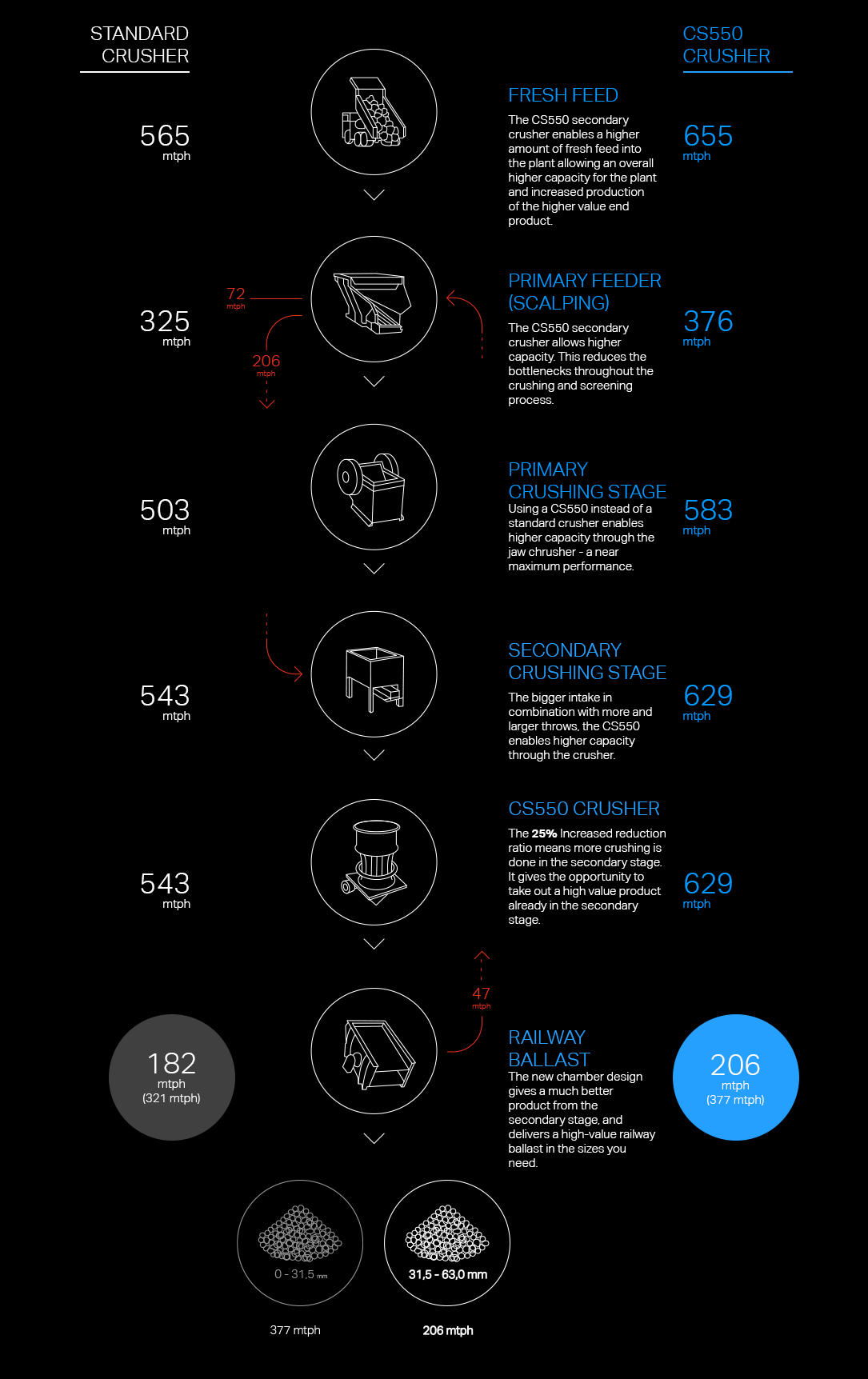 Sandvik 365


Parts and service you can count on
Find out how our Sandvik 365 parts and service programs can help you predict your productivity, andyour profitability.
Learn more about our parts and service offering