Protecting your production with extended warranty
During this extended period of market volatility, controlling costs and protecting operational efficiency are more important than ever. As we've discussed previously, the Condition Inspections agreement [link] improves the reliability of your crushers, but with tough market conditions it's important to protect your production output as best as possible. This is the protection that our Extended Warranty package delivers.
Extended Warranty – A step up
With Sandvik's Extended Warranty agreement, you get all the reliability improvements of the Condition Inspections agreement, as well as additional protection over the entire lifecycle of your crushing and screening plant.
The benefits of Condition Inspections include:
Inspections by qualified Sandvik engineers three or four times a year, that highlight areas for improvement for maintenance, parts and operation.
A trend analysis that identifies developing risks and informs you of what needs to be monitored over time.
Written reports that provide a snapshot of equipment condition, as well as recommendations for improving reliability.
On-site expertise to answer questions, solve issues, and boost the knowledge of plant personnel.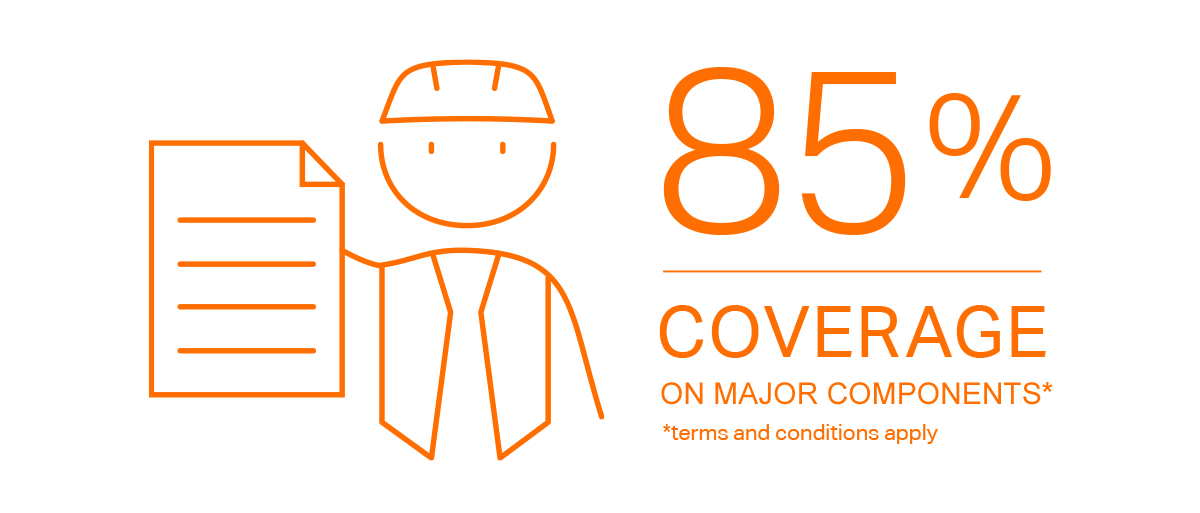 The Extended Warranty agreement takes it further, by adding protection to reliability. This program goes beyond maintenance recommendations: it gives you 85% coverage on the list price of major components*. This means you get genuine Sandvik OEM parts, designed to be a perfect fit with the rest of your machinery in the unlikely event of a breakdown.
The nature of crushing and screening is that your equipment does some extremely tough work. Sandvik's Extended Warranty agreement is there to protect you if major components start to feel the strain.
*terms and conditions apply
Working together
A key aspect of the Extended Warranty is building a partnership through the long life of your Sandvik crushers. Sandvik want to work alongside you to get the best out of your machinery, so we make sure we are an accessible source of expertise and advice on your crushing and screening equipment. As part of this partnership, we look to you to use Sandvik's high-quality OEM parts, to document your daily and weekly inspections, and to follow through on suggested maintenance actions and improvements. In other words, Sandvik offers a way to work together to improve the reliability and longevity of your equipment.