Periodic inspections
Sandvik makes time-efficient inspections at specified intervals in order to maximize safety and reliability, but also to minimize disruption. The frequency of inspections depends on your service agreement, but regardless of which option you choose you are assured of expert advice from Sandvik engineers with an unmatched understanding of your equipment.
Talk to your Sandvik rep about how periodic inspections can fit into your schedule, according to your circumstances and your service agreement. Depending on the scope of your operation, some or all of the following protocols will be useful for your organization:
Our inspection levels
As outlined below, each inspection level dives deeper into your equipment to discover potential issues related to reliability and safety. Sandvik works alongside our customers to make sure that downtime is minimized, for example, by scheduling inspections during planned liner changes.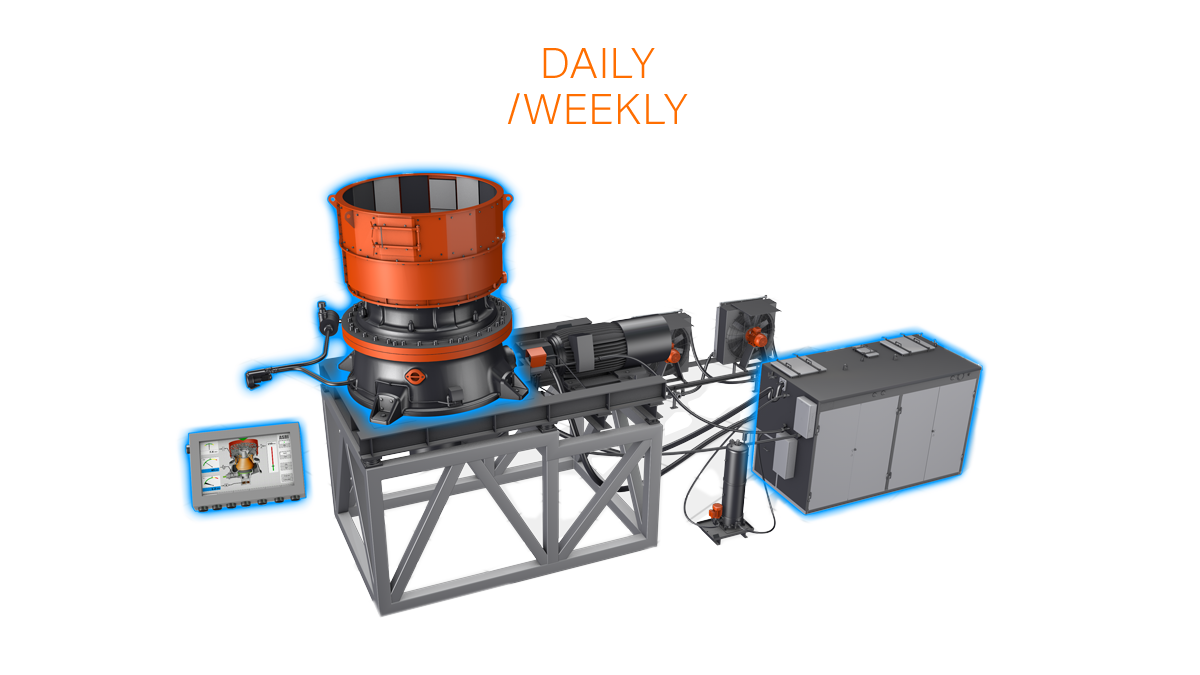 DAILY AND WEEKLY
At this level, Sandvik helps equip your staff with the skills necessary to do a quick check of the most important parts of your equipment and to assess the parts that are most likely to require attention. Short, indicative checkpoints are done by your staff in order to secure the targeted productivity level and signal any unexpected maintenance or operation developments.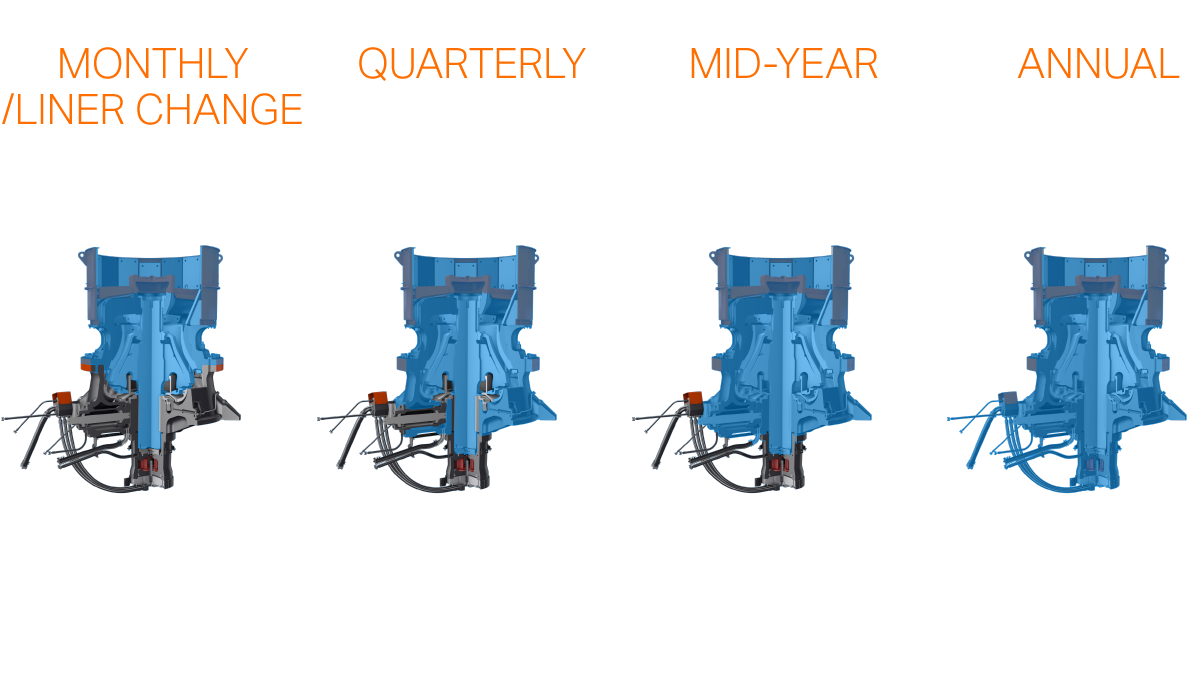 MONTHLY / LINER CHANGE
In order to minimize crusher downtime, Sandvik can arrange these inspections to coincide with your liner change. A certified Sandvik inspector assesses the collected daily and weekly checkpoints, and carefully inspects vital functions as well as the parts dismounted during the liner change.
QUARTERLY
A deeper inspection, involving a Sandvik engineer doing a mechanical inspection, examining vital support functions, and assessing the system-surrounding factors that can affect operation of your equipment.
MID-YEAR
A certified Sandvik inspector will investigate even deeper, this time extending the inspection to include component measurements and wear analyses.
ANNUAL
Once a year, a Sandvik engineer examines the entire crushing system including all moving parts. It also includes an analysis of your operational and maintenance trends, to let you know what needs to be monitored over time – helping you avoid expensive problems.