How Sandvik condition inspections deliver reliability
It's crucial, of course, that you keep a close eye on your most important assets. You and your team understand your crushing equipment deeply because you work with it every day, but there's an extra level of knowledge that only Sandvik qualified engineers can deliver.
Inspections from Sandvik's experts give you peace of mind that your crushing and screening machinery is functioning well, but there's even more to it than that. A program of scheduled inspections can provide reliability, availability and even productivity. As well as being the original manufacturers, Sandvik use thousands of applications as a benchmark in developing their maintenance procedures so you know that inspections are supported by an unmatched level of experience and expertise.
Periodic inspections
Sandvik organize their service agreements in a step-wise structure, according to the inspection frequency. The key benefit of this approach is that it makes it easy to find a level of service that works for you and your operations. Here's an illustration of the different levels of maintenance that are available for your crushing and screening machinery:
The first step is Condition Inspections, the primary benefit of which is bringing reliability to your operations. Clearly that's a substantial benefit, but as you move up the ladder you discover even more positive impacts.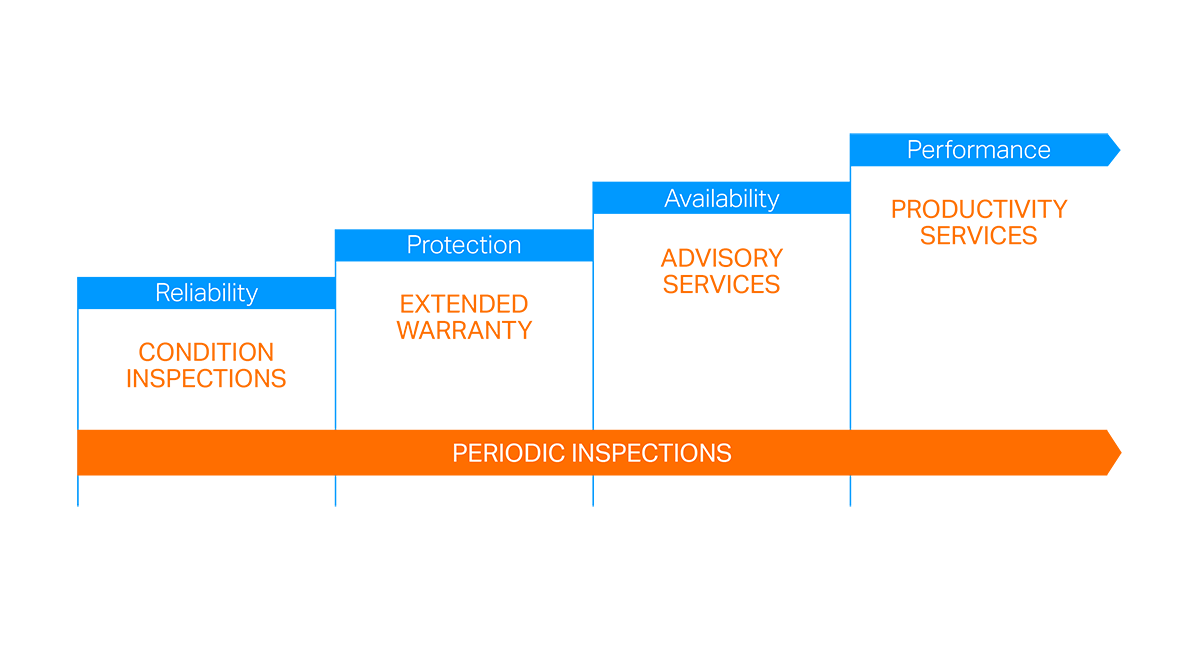 Condition inspections – Delivering reliability
This Condition Inspections service agreement is all about preventative maintenance and reliability. Scheduled inspections are at the heart of this agreement. Inspections are undertaken by a certified Sandvik engineer – someone who knows your crushing and screening equipment inside out – at a time which coincides with planned liner changes to minimize downtime.
Sandvik inspections delve deep to uncover any reliability issues. They are structured around a comprehensive checklist that covers more than 100 points to reveal the exact condition of your crushers and identify any developing maintenance requirements.
Always looking ahead
Every Sandvik inspection ends with us delivering a detailed report on the current condition of your equipment that contains recommendations for improved reliability. A key part of this report is the trend analysis. This is a deep examination of your operational and maintenance trends, one that identifies reliability risks and helps you to know what needs to be monitored over time. It's a guide to avoiding expensive problems in the future, and it also suggests corrective actions and improvements. This might include recommendations about your maintenance arrangements, advice on which spare parts you should keep on hand, and suggested upgrades to improve reliability and performance.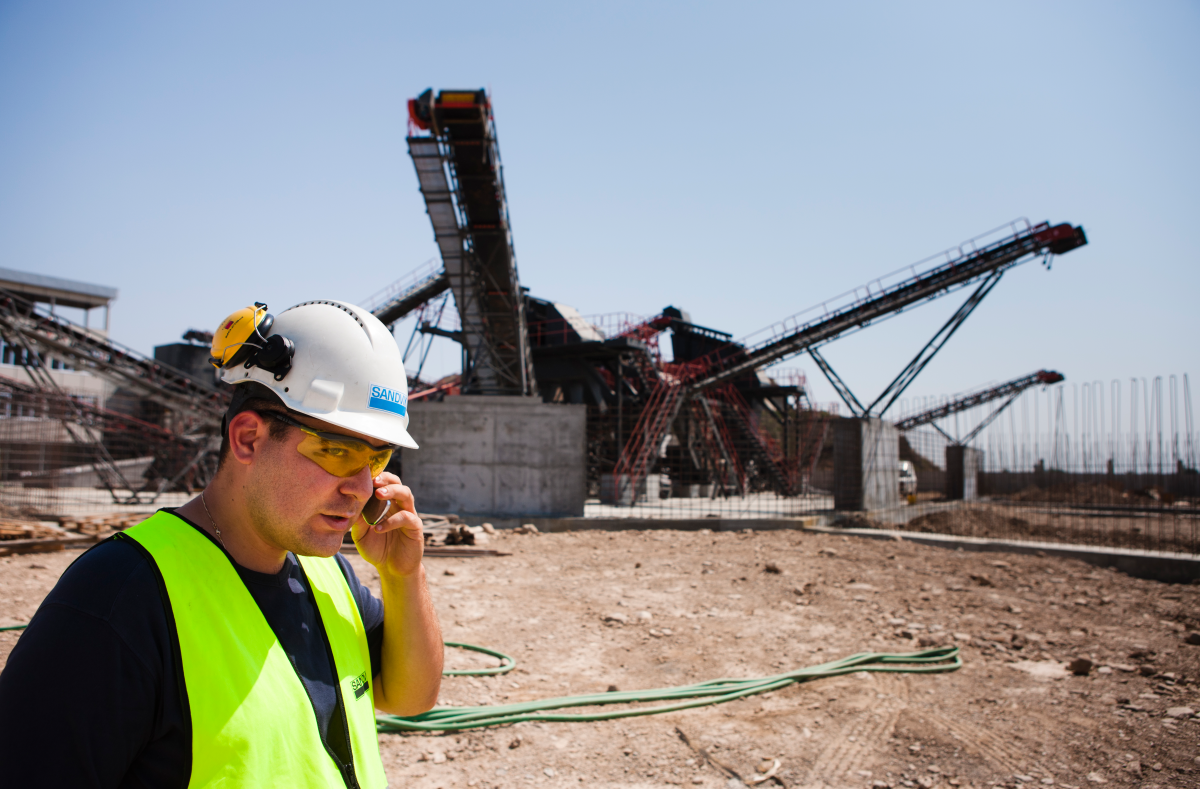 Benefits of condition inspections
Monitor how the condition of your crushers develops, and have it documented on a regular basis by a certified Sandvik engineer
Get recommendations on preventative actions that reduce maintenance requirements
Be alerted to worn-down parts that you need to order
Get early indications of reliability and liability risks
Avoid expensive failures and prevent unexpected breakdowns