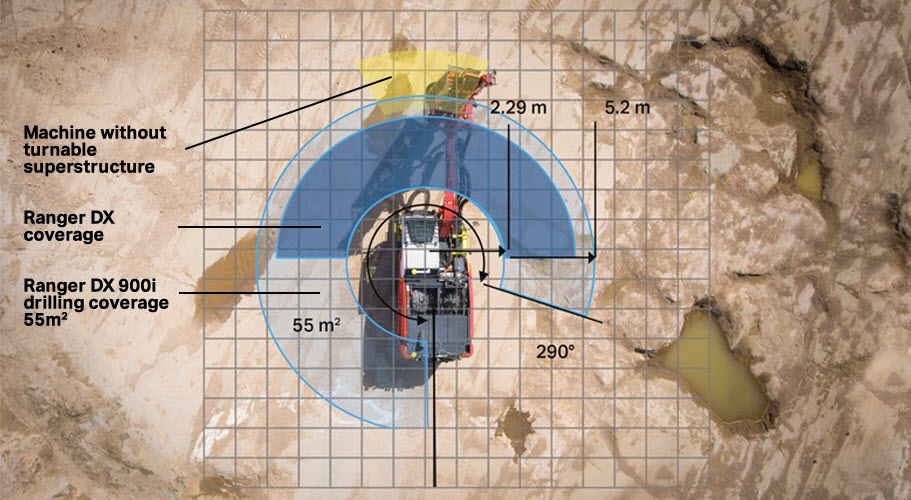 All the Ranger™ DXi series top hammer surface drill rigs feature a revolving superstructure. Thanks to its 290-degree reach enabling drilling coverage of 55 square meters, you'll save time and minimize the need to reposition your rig.
Despite the rig's ability to rotate, its counterweight structure ensures stability by maintaining weight opposite the boom. Ranger™ DXi rigs are extremely mobile, thanks to a low center of gravity and high tramming power.
In addition to the benefits owing to the revolving superstructure, new Ranger rigs are equipped with an extra tilt joint to enable the best reach also in vertical up-hill drilling.
Ranger dxi rigs offer more drilling coverage in vertical up-hill drilling due extra tilt joint + 35%