Mako™ - The ulimate bite in bucket productivity
Large-scale underground mining operations put huge demands on both LHD buckets and GET. MakoTM is a next-generation lip protection system designed specifically for the toughest of mining conditions.
The 50mm MakoTM system's optimised design and tougher materials boost bucket productivity by 40 per cent compared to predecessor GET systems. It delivers a 400-percent longer life than a bare lip.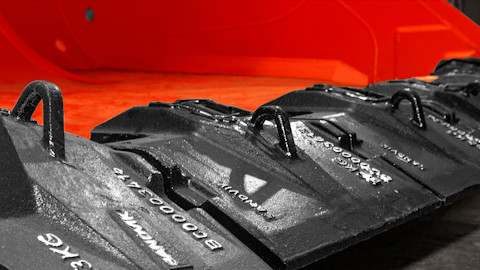 Visit our customer portal My Sandvik to see the available products within the MakoTM range.
Characteristics
• Constructed from Sandvik SS5000 steel alloy for increased hardness and added mechanical strength.
• Single cartridge locking-and-removal system.
• Structurally improved cast corners.
• Innovative shroud lifting device for safer workshops.
• Top and bottom wear indicators for ease of inspection.
Advantages
• Straight and corner shrouds optimised for 1:1 wear life, eliminating the need for half-life change-outs of corners. (*)
• 20-per cent lower top leg for enhanced material flow when dumping.
• Optimised design and materials increase wear life by 16 per cent over predecessor.
• Shroud width altered to optimise number required, reducing number of parts.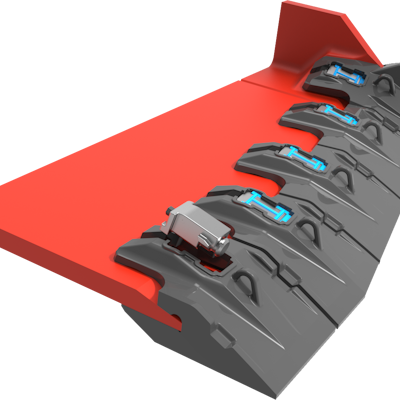 Benefits
• Even longer bucket service life
• Reduced maintenance frequency
• Improved safety during maintenance
• Reduced frequency of lip rebuilds
• Fewer parts to track
• Increased loader availability
Compatibility
Mako 50 mm is suitable for:
• Sandvik: LH621/LH517/LH514
• Caterpillar: R3000/R2900/R1700
• Epiroc: ST14/ST18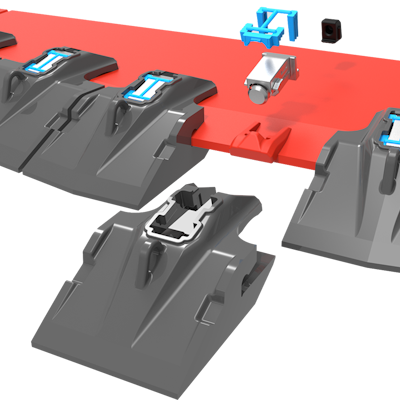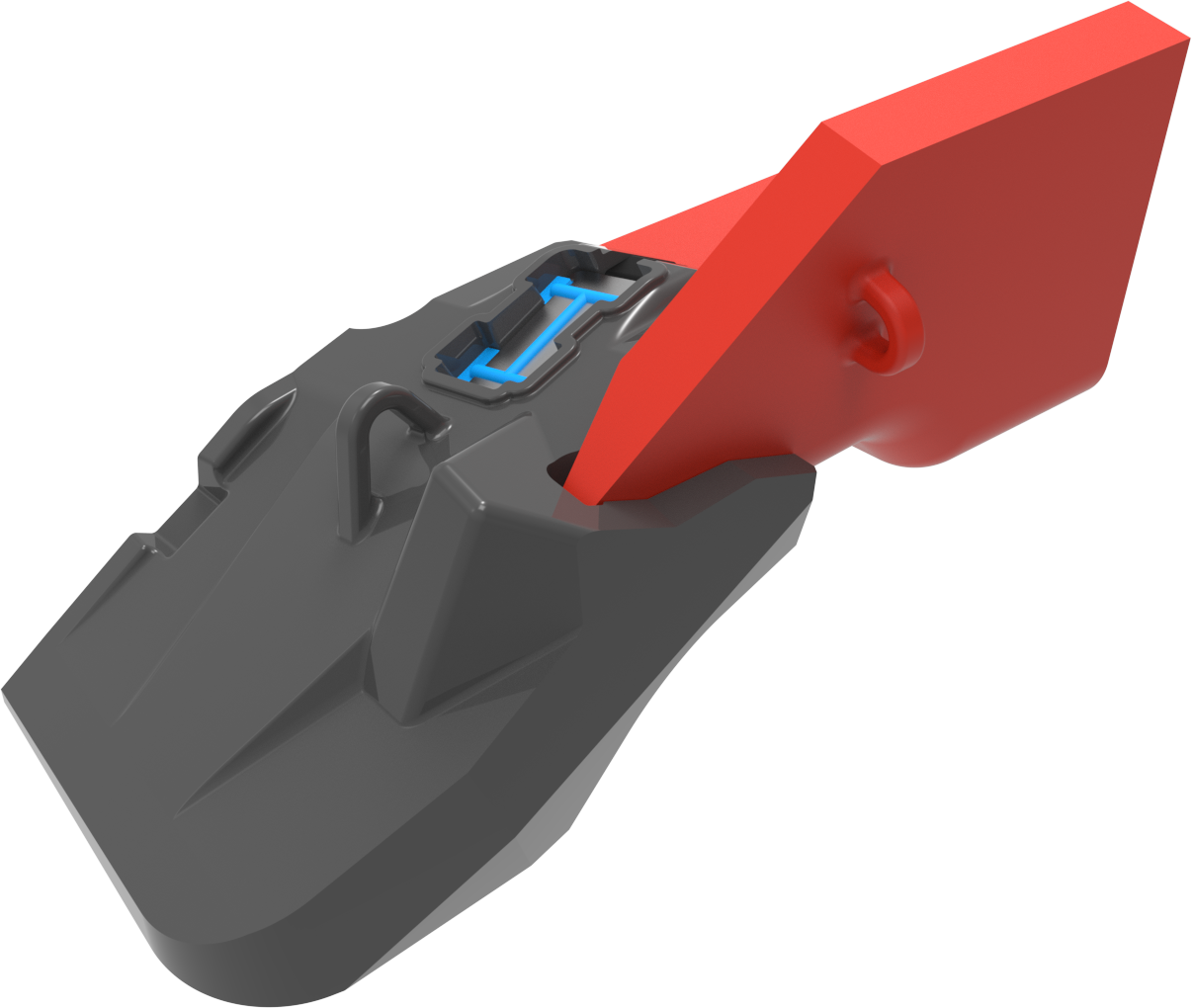 New corner shrouds design
When corner and straight shrouds wear at different rates, additional maintenance stops may be required for half-life change-outs of corners. The wear rate for MakoTM corners and straight shrouds has been optimised to close to 1:1, meaning fewer maintenance stops and greater uptime.
New pin assembly
Save time and prevent injuries during change-out with Mako's patented, single-cartridge locking and removal system. Each cartridge is pre-lubricated for simple installation. Enjoy quick and safe hammerless removal using a rattle gun (hex bolt 19mm o ¾").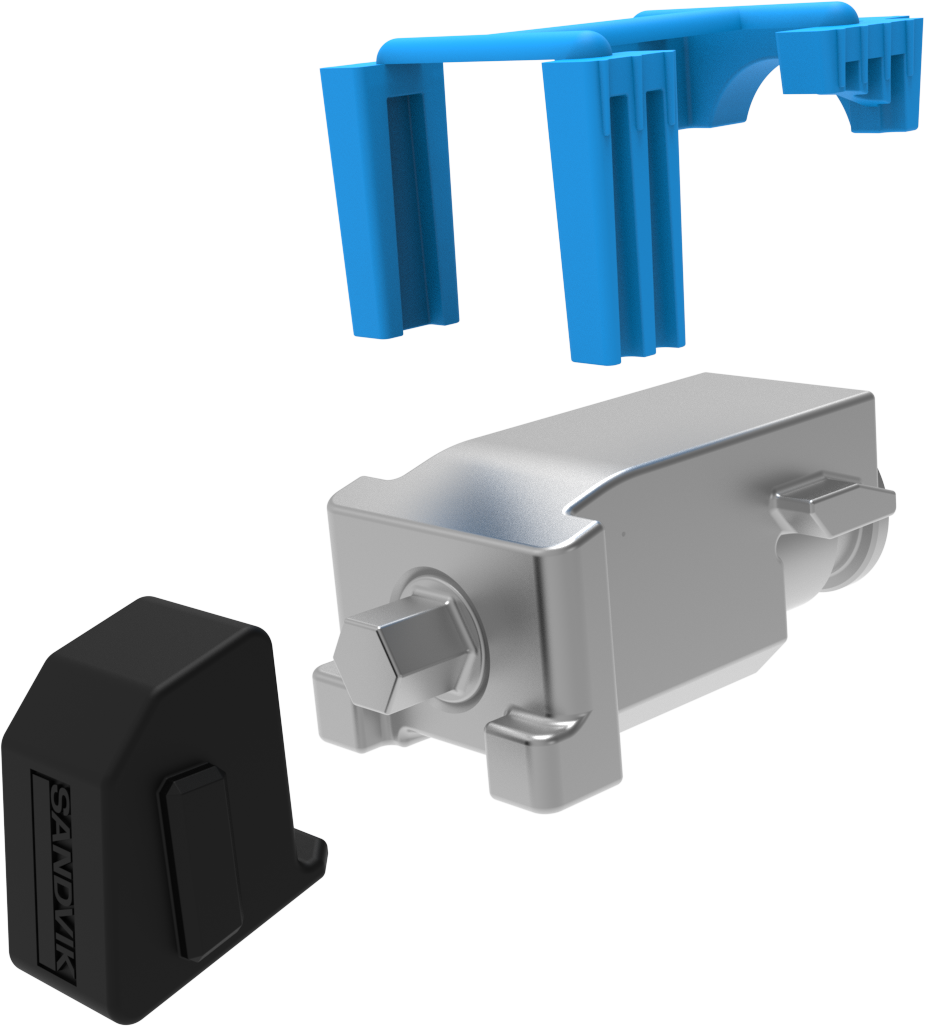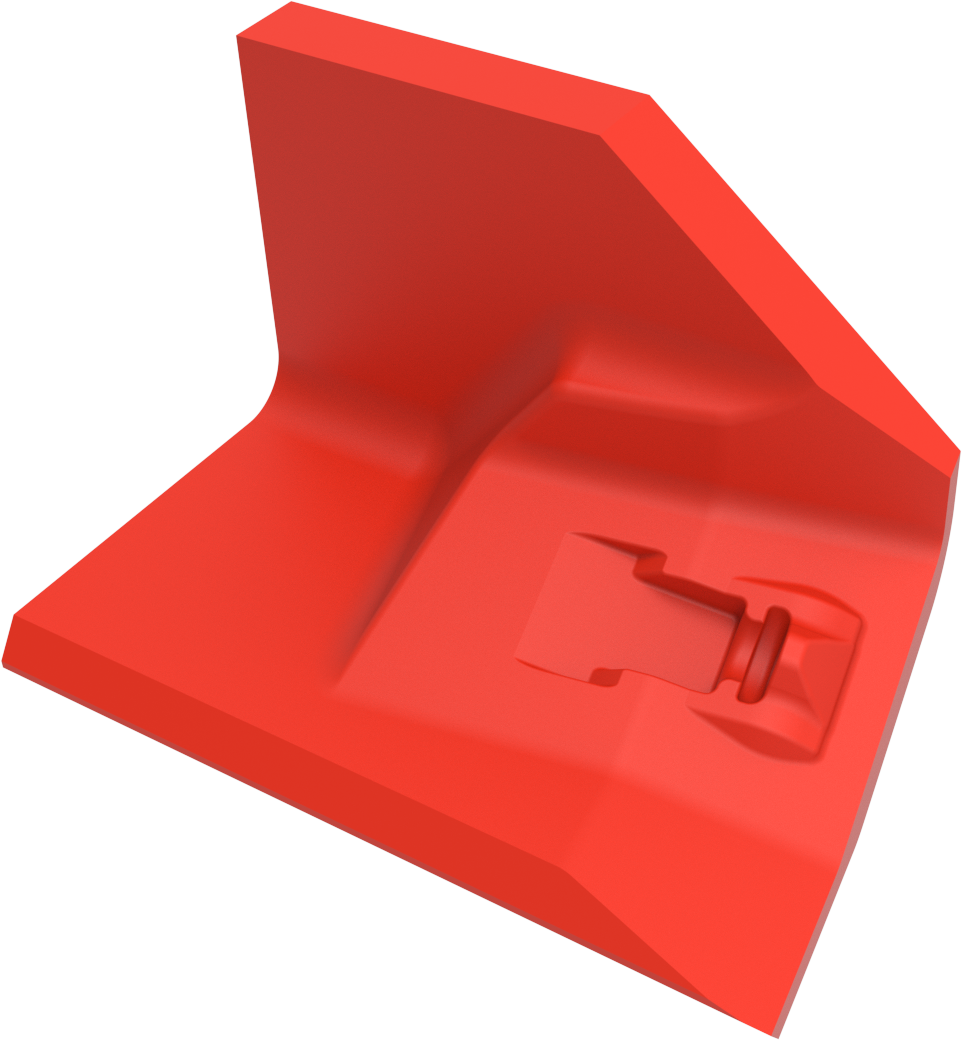 New cast corners
The corner is a high-stress zone on the bucket that faces an elevated risk of fatigue failure. Patented MakoTM cast corners have undergone structural improvements that make them resistant to fatigue, extending the life of the bucket lip.
New boss
MakoTM new weld-on boss system is easy to weld and replace.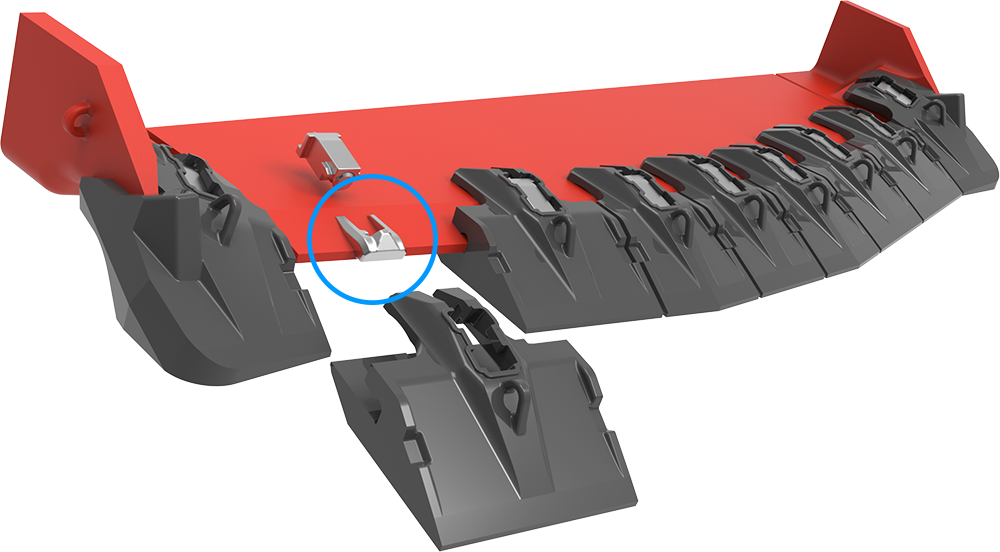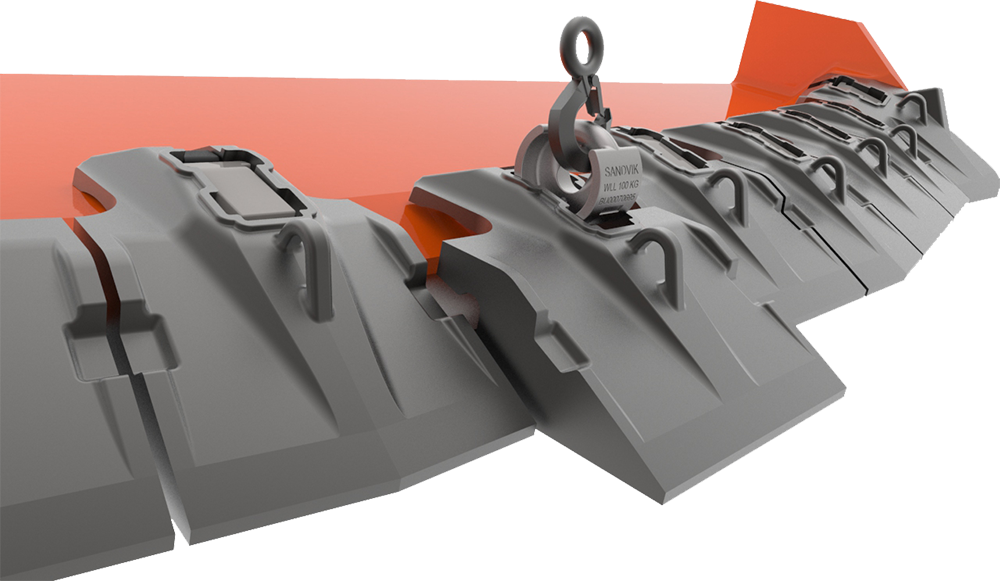 Shroud lifting device
Shrouds are heavy objects, and worn shrouds in particular can be diffi cult to move due to the absence of lifting lugs. MakoTM shrouds lifting device, helps make your workshop safer for easy shrouds change-out.
Visit our customer portal My Sandvik to see the available products within the MakoTM range.