Eclipse is a premium fire suppression system with fully automated activation and engine shut-down. The system does not rely on any charged canisters or electrical input for activation, making it a more efficient method for improving safety and re-ducing the risk of costly downtime.
The system features a loss-of-pressure (LOP) activation concept, backed by 20 years of proven experience and innovation. The LOP concept ensures system health is available at a glance of the pressure indicators and vigilance cannot be compromised the way it can in systems that rely on rise of pressure (ROP).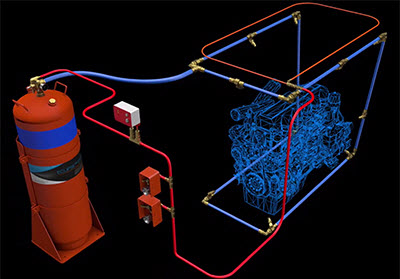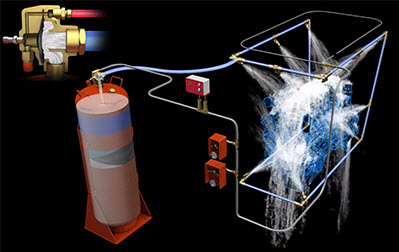 Design flexibility and a range of different tank sizes make it possible to install Eclipse on a wide range of mobile plants and equipment.
Brass and stainless steel components used in Eclipse ensure the best possible corro-sion resistance, even in harsh conditions.